My girls love it when I give them supplies for arts and crafts and just let them create with no agenda or purpose or art theory. Kids are incredibly creative and come up with some of the most amazing works of art when we just give them freedom to make. Thin Stix Creativity Pack from The Pencil Grip, Inc. is an incredible tool for this kind of free creativity because they are the most mess-free paints I have ever seen! We had the opportunity to review one of the smaller sets of Thin Stix earlier this year. When I opened the box and the girls saw this amazing box inside they all began jumping up and down begging to open it up!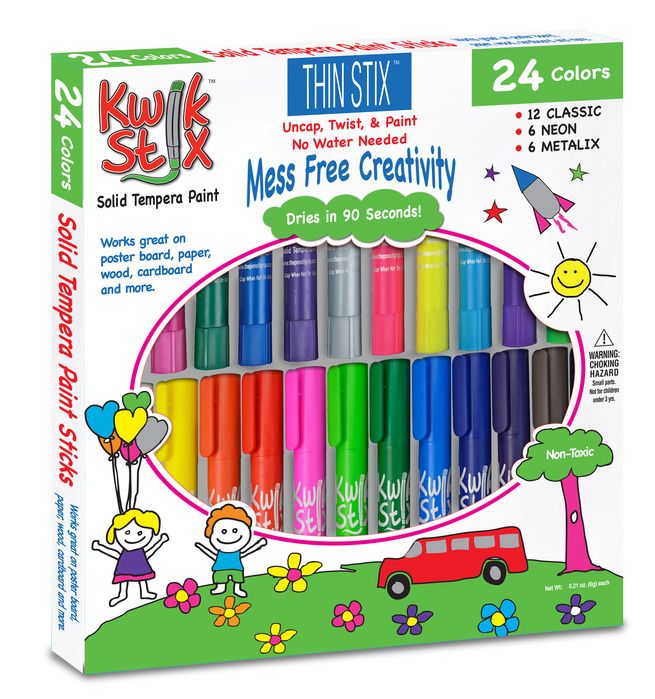 This set of 24 colors will keep your child engaged for a long time! In addition to the vibrant traditional colors there are also neons and metallics.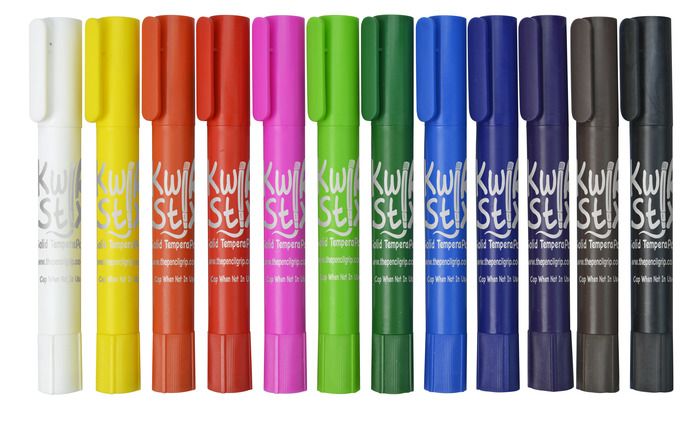 We decided to give rock painting a try with these fun, fast-drying paints. We haven't tried rock hunting but I know it is all the rage on social media and I thought this could be a fun activity. If we don't end up hiding any rocks we can just use them in our flower bed.
Grace liked to put lots of layers on her rocks. These this was really good for her style of creativity. are perfect for that because they dry so quickly.You can see she was working on 3-4 rocks at the same time. This is perfect for her personality since she tends to jump from one thing to the next and not having to wait long kept her occupied longer.
I don't have photos of myself, but I also painted some rocks! These paints just glide on their surface in such a smooth way. They were really enjoyable to use personally. I Their chunky nature means your projects will not have tiny details, but we just adjusted our expectations and had such a great time using them!
While one might think mess-free paints are more suitable for pre-school and younger elementary students, my 10 and 12-year-old daughters really love them as well. When we were done with our rocks the girls asked if they could keep on creating.
This
is the sign of a quality product. No matter how much I may love something, if my girls aren't engaged it really doesn't meet our needs. Rose is working on a picture of a school bus.
My favorite rocks the girls created were the pepperoni pizza slices! So adorable! My rock was a beach scene that didn't turn out quite as lovely as their creations. Some other good uses for these would be posters and painting clay projects. We haven't tried that yet, but I think they would work beautifully.
Although Thin Stix adhere fabulously to porous products like paper, they did have the tendency to wipe off with enough pressure on the rocks. This is no big deal as I usually coat our placing them outside to keep this from happening in the rain.
The girls chatted and created for well over 90 minutes. Wow! Winner in my book!
Make sure to see what my Crew-mates had to say!